When you think of marble, odds are you think of pale whites and deep gray veining. This is the classic vision of marble, but the truth is there are many summertime colors and styles to play with when it comes to summer home design.
Summer is the time to embrace the heat and the styles that come with it. Get inspired by impossible blue skies, aquamarine ocean water, and the warm reds and taupes of the sand and sunsets.
The big colors for Summer 2017 are Pale Dogwood, Green, Flame, and Primrose Yellow.
We're showing you how to incorporate the best summertime colors and styles into your home this year.
Flame
Deep reds and burnt browns (pictured above) are hot this summer. Use this beautiful stone outdoors to make a statement in your entertainment area or around your fireplace for a warm, inviting glow.
Decorating with Pale Dogwood and Marble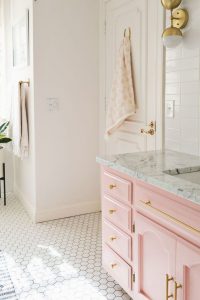 Pink and marble go together like bread and butter. Pale Dogwood is another one of summer 2017's biggest colors. This pale pink vanity highlights the masterful veining in the marble countertop above. Pair with gold accents for a luxe approach to your marble home design. Another great take on marble and pink is to use rose gold accents to highlight the creamy marble finish on backsplashes, countertops, or side tables.
Green and Marble Contrast
Show off your love for the earthy green tones that are popular this summer by pairing deep green cabinets with gorgeous honey veined marble for a high-contrast, high-class look. For a different take on pairing colored stone with classic materials, check out our beautiful Amazon granite and use this in your countertops for a splash of color.
Colored Onyx in Primrose Yellow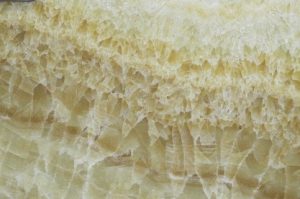 Like the flower, Primrose Yellow is a heavenly mix of deep warm yellow and pale skirting. This is beautifully displayed in our Coffee Onyx polished stone. Pair this stone with deep, rich wood stains or brilliant pastels to really play on the summer theme in your home design.
There are many different stones to choose from when it comes to the best summertimes colors and styles. Remember to have fun with your home design and choose colors that will reflect your personal sense of style.
Have some decor ideas of your own? Share with us @marmolexportusa.